Vyv
Build a collective economic intelligence strategy
Our intervention
Born from the merger of MGEN, the Istya group and Harmonie Mutuel, the VYV group was created in September 2017 and has already established itself as the leading mutualist social protection player. In this context, the group is working to implement a transversal and collective monitoring approach in order to stimulate collective intelligence and develop the competitiveness of the VYV group's businesses.

We supported them in their change of platform and the deployment of Curebot, group-wide. Through workshops, and maps of the existing situation and the skills to be mobilized, EspritsCollaboratives has co-defined the roadmap for this economic intelligence approach, responding to the new collaborative monitoring project. New ways of working have emerged around the collective management of information and capitalization.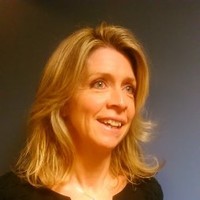 EspritsCollaboratives supported us in the transformation of a business intelligence strategy. Harmonie Mutuelle has a group collective economic intelligence strategy. Within the Vyv Group, the scope of theme monitoring has greatly expanded, this has resulted in the redesign as well as the creation of new dashboards in our monitoring platform in order to be able to better process information and facilitate the accession of new internal watchers to the group.
We appreciated their rapid understanding of practices, people and issues, their ability to listen and establish a collective dynamic. Finally, their availability, their good humor throughout their support which allowed us to develop our monitoring project in a dynamic and shared way.
Stéphanie CANEVET
– Research and monitoring manager. Strategic management and public affairs of the Vyv group
Simplification of the employee monitoring and information management experience
Creation and management of a network of monitors transversal to the VYV group
Implementation of new production processes for monitoring deliverables
Increased skills of watchers in the design, configuration and dissemination of their monitoring