Market intelligence platform, reimagined.
Developed by EspritsCollaboratifs
Monitor, exploit and disseminate strategic information from your ecosystem.
Monitor your ecosystem in real time.

Curebot has the answer to your information needs. The platform is designed for all trades. Capitalize on their expertise.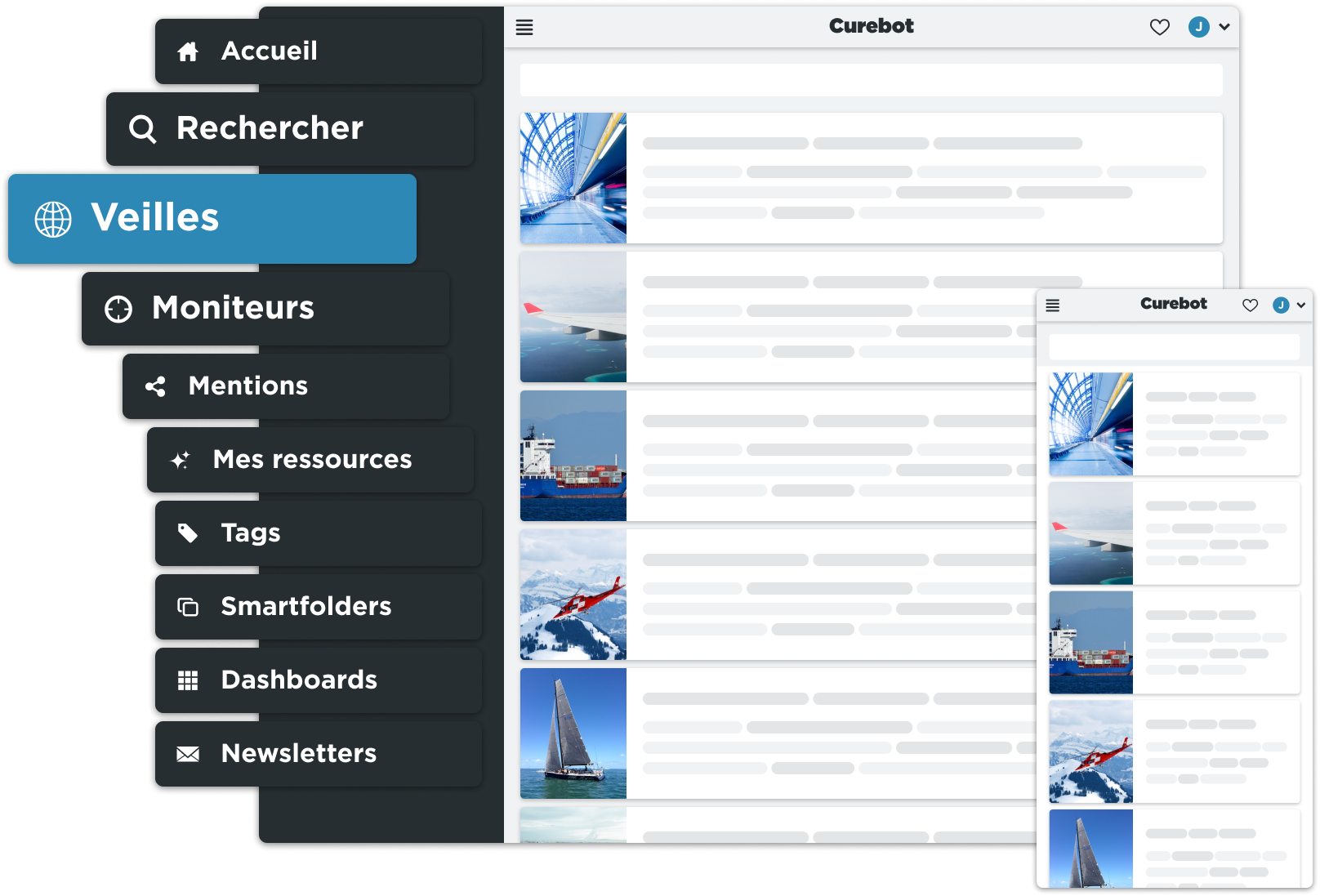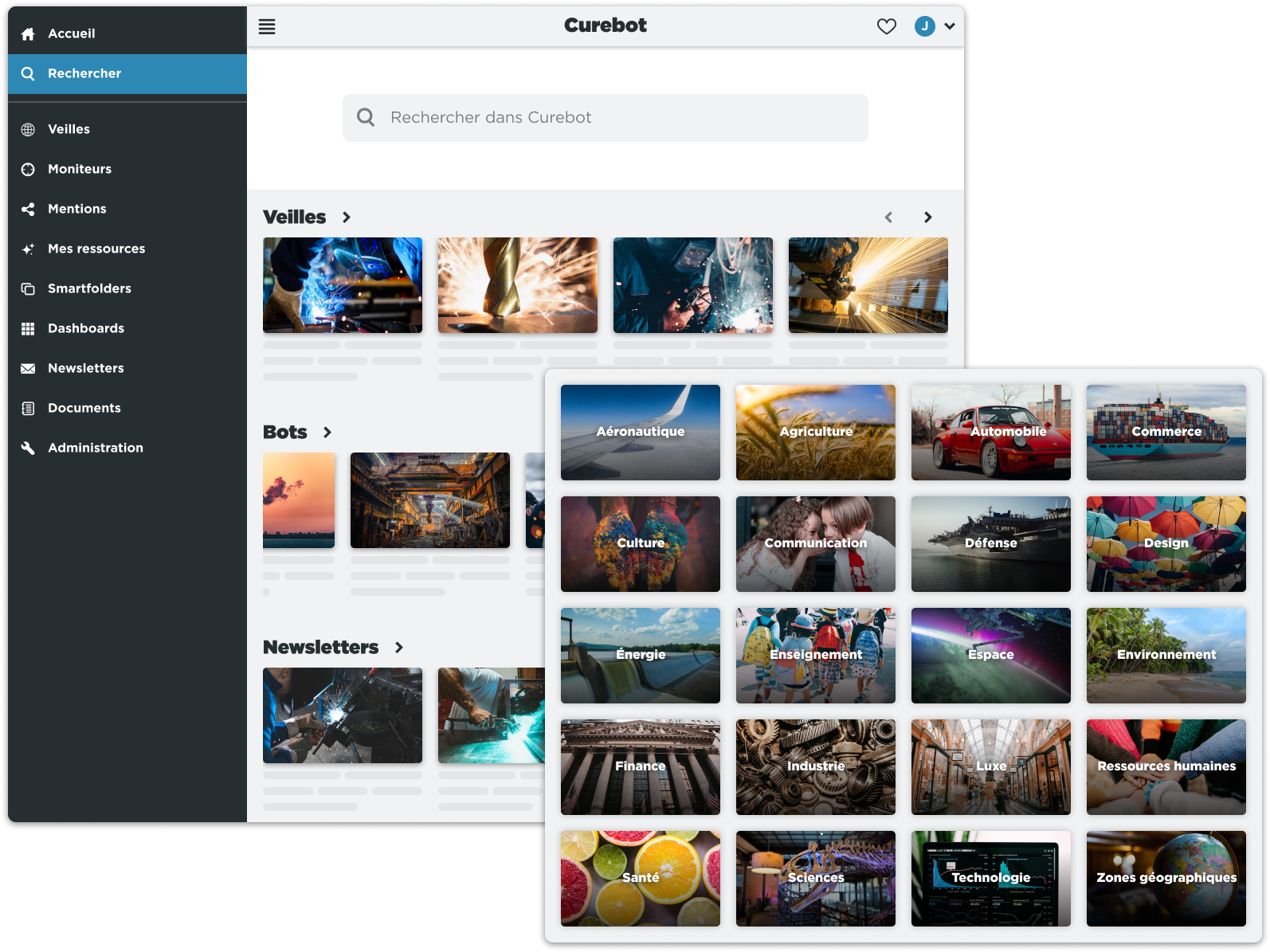 New in Curebot
Explore topics. Dazzling.

A generously formatted search box displays results in the form of a carousel.

Trusted by outstanding users, partners and companies.
Ask more from your competitive intelligence platform.
Everything you need to boost business performance.
Automate your information

monitoring

.
Efficient collection in real time. Save useful resources. At the right time. Simply.
Tame all the referent

sources

.
Add all reference sources for your projects and open your surveillance radar.
Give meaning to information through

qualification

.
Analyze, engage in discussions, and group relevant resources into smart folders.
Create

broadcast

spaces in record time.
Boost your visibility and bring your deliverables to life with stunning distribution portals.
Enable autonomous project

piloting

.
Everything is at your disposal to administer your environments. Management, statistics or animation, it works 360 for users.
Work alone or collaborate in pairs, ten or a thousand.
Monitoring and collaboration become one. Curebot is designed for teamwork.
New in Curebot
Unsplash integration
The free, high-resolution Unsplash image library is now integrated into Curebot. Choose from over 3 million photos to give your spaces the perfect look and personalize your deliverables.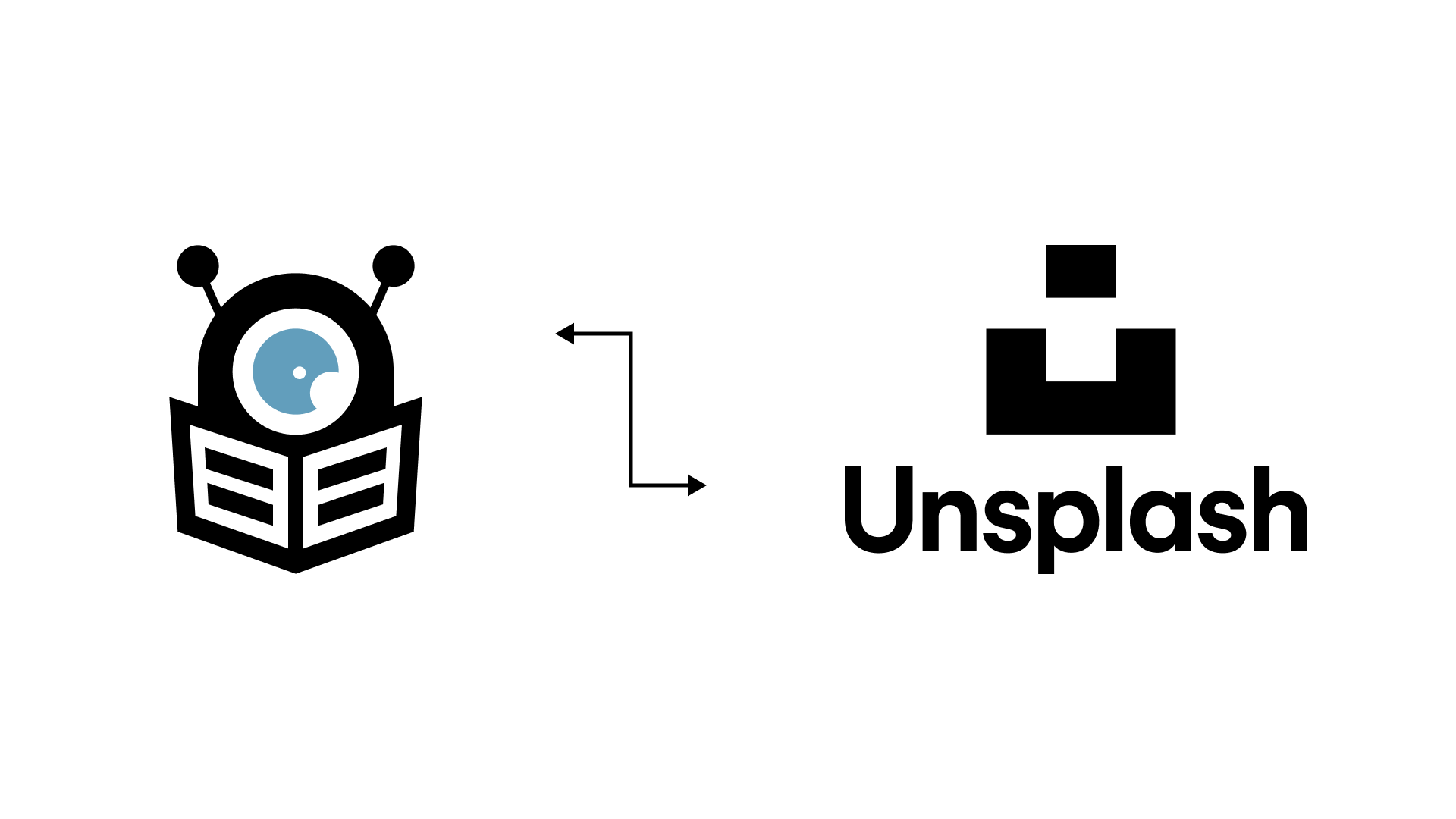 Coming soon
The future of monitoring is now!
Superb broadcast portals built in record time. Creating something beautiful has never been easier.