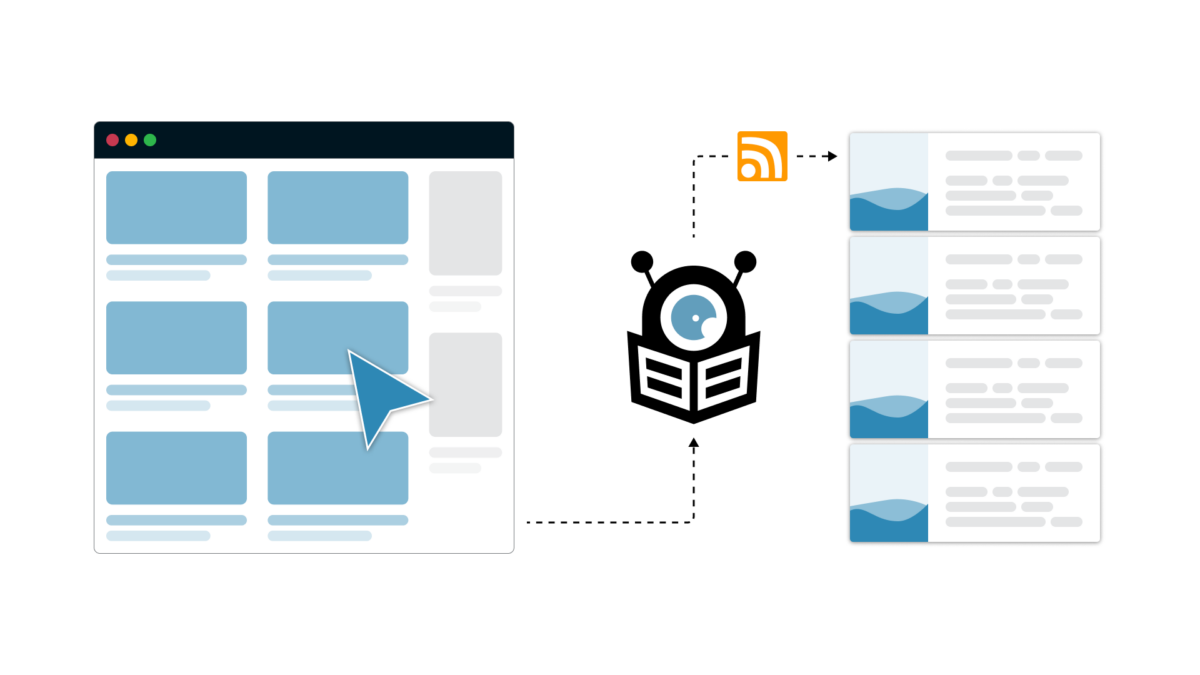 Curebot unveils its RSS feed builder
We've developed an RSS feed builder to enable you to monitor all sources, whatever their format. Sources can't resist it. You can't either!
How to use the RSS feed builder
From the add source module, as you would normally do, enter the url of the page to be monitored. Curebot then offers you to "Create an RSS feed". You'll then be guided through the simple steps involved in setting up a web page without RSS feeds.
This feature is available to all Curebot users and in all packages. Whatever your web browser, you can build as many RSS feeds as you like.
Select the publications you wish to monitor.
When you open the RSS generator, Curebot shows you a preview of the page. Then find the area of the page you want to track in Curebot. A selection interface lets you click on a sample publication to include in the RSS feed. A unique url is created for each new feed. This url can then be reused by other platform users.
Our algorithms transform a web page into an RSS feed.
Our algorithms will automatically find all similar links in the web page and highlight them. Curebot will offer a preview of the RSS feed you've just created. Then add it to your sourcing. It will appear as a new source in the platform, and you'll get the first results within seconds.
In advanced mode, the RSS feed generator lets you manually enter your own selectors. This option allows you to import the selection rules you use in a similar system.
Curebot collects information in real time.
The source you've just created behaves like all other sources in Curebot. Crawling is launched 24/7. New publications in the selected page area are automatically detected by Curebot and appear as a resource in the platform.
You can then qualify, share and apply automation rules to classify and retrieve resources in intelligent folders.
Would you like to try out the RSS feed builder?